Sign-Up Now to Begin this Transformative Educational Experience with Shane as your Guide! This eight lesson course is founded upon the Science of Human Thriving and delivered to you through in-person video conferencing! When you do the work of self-mastery, your efforts magnify and your path is clarified. Explore the principles of fulfillment while working to reveal your deeper purpose.
Space is limited. Shane takes on one True Core student each month. Calendars are coordinated and the experience begins. Here's what others are saying:
"If you are willing to invest your time and energy into working through the lessons of the True Core, then you will find yourself with a foundation of skills and knowledge necessary to develop healthy habits that will help you thrive in the chaos of modern life. I cannot recommend the True Core enough if you are looking to grow physically, mentally, and emotionally by learning how to 'live the way your biology intended'."
_ Jason Mattis
Are you tired of education that's required for your goals, but doesn't address what you really need to know for success?...
Was your schooling a seemingly arbitrary series of boxes to check off and hurdles to jump through? Have you already forgotten most of the content covered?...
... Do you often look at the world and wonder, "why wasn't I taught that? That really matters!"?
… Education should be transformative! It should change how you perceive the world, clarify purpose, incline you towards impact, and empower you to chase your dreams!
… Most Yearn For Change Day in and Day out, but never have the tools, understandings, or discipline necessary to create it!
Discover the Truly Core Lessons that are most timeless and timely- that prompt self discovery and self mastery…
… that will give you the vision and motivation to realize your amazing power and create the life of impact you were meant to live!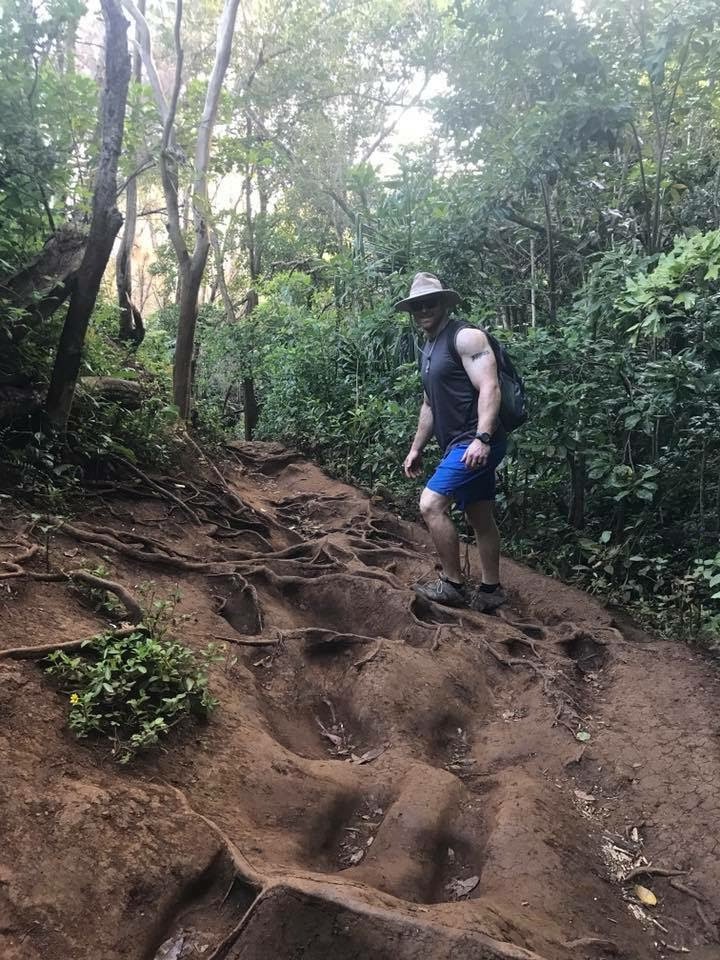 IN THE TRUE CORE, YOU WILL LEARN:
- The 3 Core Human Habits that exponentially increase impact and motivation, while preserving energy, attention, and time
-The limited living traps most fall into in the 21st Century
- The science of hacking habits to create willpower and consistent action
- The 3 variables we must manipulate for lasting change
- The Trick to conquering malaise and quickly creating an empowered state
- How to ensure lifelong mental, physical, and emotional health
-The path to purpose that inspires a creative, bold, and passionate existence
- The 5 core values that promote greatest fulfillment and self-discovery
- The 2 most important, yet rarely addressed human needs essential to any thriving person
- and much more ...
Remember that you have to Die! Memento Mori!
How do you wish to use the time that you have? What Really Matters?
Sign Up for the TRUE CORE, an 8 Lesson Course that offers the Human Education we ALL should have had! Become the Thriving, Dynamic Human You Were Meant To Be!
"The most difficult thing is the decision to act. The rest is merely tenacity."
- Amelia Earhart
How is this offered? This is an online training mentorship course. After purchase Shane will contact you to schedule skype meetings. This is a mental, physical, and emotional education program that will train you to be the heroic leader you were born to be.
What's Included?: We provide each student with the True Core Workbook and the Amor Fati wrist band. Also, with your purchase of the True Core you'll have free access to the Purpose and Value Worksheet and the Only Diet that Works Program.
Who is this for? This physical and mental training system is for anyone wanting greater fulfillment and impact. If you seek more clarity, authenticity, courage, passion, or purpose, this is a must.
It's perfect for the recent graduate needing to fill those gaps between what they learned and what really matters.
… Maybe you are a high school grad taking a gap year, or wanting the vision to make college truly impactful.
… Maybe you've finished college only to realize the "real world" isn't what you expected. You're desiring more impact, less overwhelm, and a passionate life that really matters!
…. Maybe you're looking for a new career, a way out of stress and unfulfilling goals, a way into a more balanced physically dynamic version of yourself.
There is Good News! The science of fulfillment and achievement are well documented!
Humans have obsessed over these ideas for centuries…
... they've left rich traditions with profound insight on the self-mastery necessary for sustained, passionate, and purposeful living…
…Furthermore, we have decades of positive psychological research and the latest breakthroughs of neuroscience….
More than ever, WE KNOW THE CORE TO HUMAN FULFILLMENT
What's clear is that traditional Education is NOT addressing what is truly core to Human Fulfillment…
… It has ignored the science of real, lasting success and instead propagated the status quo and appeals to the superficial impulse.
The consequences are everywhere:
One in five youth now has a mental disorder (National institute of mental health)
Annual Drug Overdose Deaths, which prior to 2000 never reached 20,000, have climbed steadily reaching 64,000 in 2016 (drugabuse.gov)
There's been a 37% increase in teen depression and a 200% increase in suicides for 10-14 year olds. (yourot)
There's been a 60% increase in global suicides the past 45 years (WHO)
Since 1970, we've seen American obesity triple in youth ages 6-19 (CDC)
Harvard studies indicate that if current trends continue, more than 57% of today's youth will be obese by age 35 (Harvard)
In 2017 life expectancy in the United States decreased for the second straight year. (National Center of Healthcare Statistics)
"The mass of (people) lead lives of quiet desperation."– Henry David Thoreau

Our world has never been more magical, stimulating, and convenient.

…. We can speak and see people half a world away…

… an app on our phone beckons a ride or the delivery of our favorite foods…

…. homes are warm in the winter and refreshingly cool in the summer…

… and you can order groceries or turn the TV on by simply speaking.

Still, by every metric we are less happy, less fulfilled, and less physically vital than any time in history...

… rather than boredom, people are overstimulated, overdrawn, and left unable to appreciate the constant pleasure and entertainment in which they are saturated…

… rather than hungry, people are left pulled and prodded by dependence upon incomprehensibly abundant, chemically altered convenience food…

… rather than empowered, we have left people entitled to comfort and immersed in notions that best living should be easy, free of significant challenges, and as safe and sheltered as possible…

"If you wanted to create an environment to churn out really angsty people, we've done it."

-Janis Whitlock, director of the Cornell Research Program on Self-Injury and Recovery.

We have failed to prepare a generation for life! We have failed to give any direction towards passionate, bold, inspired lives of purpose and rich experience. We have replaced an awe of the Heroic Capability of Humans, with a desire to eliminate adversity and entrench constant consumption!

Most go through years of education that only preclude actual life experience and deep preparation…

… Education for most is time spent, rather than experience invested towards greater richness of life…

Our collective lack of vision has ignored the overwhelming evidence on human fulfillment and instead perpetuated a broken, industrial standard model of life.

No time has offered more awesome opportunities to innovate and craft the life of your dreams.

What's missing is an understanding of human needs rooted in our bio-evolutionary nature and a vision that utilizes the most timeless and timely wisdom to habituate self-mastery and stoke the fires of purpose…

…What's missing is a creative, up to date, Core, that utilizes the boundless capabilities of the modern economy…

Most play by the rules. Most do as the masses and relegate themselves to self-imposed prisons and dependency. Most perceive having problems as being a problem and adversity as an affliction rather than the impetus for greatness...

...Most do NOT have amazing relationships…

… Most do NOT wake up excited and driven by purpose...

… Most lives are a never-ending submission to shallow impulses and superficial self-serving desires that only entrench further angst…

… most live lives of poor health, malaise, and dissatisfaction that permeate every experience…

… they are in constant search for the next pleasure they can consume to get them to the endpoint they've been conditioned to believe brings happiness.

Most DO NOT understand the values that enrich, the processes of revealing our purpose, the methods of training for consistent action and inspiration.

"Whenever you find yourself on the side of the majority, it's time to pause and reflect." - Mark Twain

Education has been derelict in its duty to be the Authority in Human Development!

Human Development is the KEY to Lasting Fulfillment and Passionate Lives of Purpose! Growth and Contribution are the essence of life! …

….Inspired Education is the Best Route to A Great Life!

In the True Core, we study the principles and the methods of those uncommon and exceptional lives, rather than promoting the same, stagnant standard model…

… Our lessons focus on the deep and meaningful directives that transcend the tyranny of superficial, hollow pleasures.

… We embrace the Core of Humanity to create understanding of the human condition, the environment we enter, and the steps to self-mastery that are evidenced in all great lives.

"If [more] information was the answer, then we'd all be billionaires with perfect abs." – Derek Sivers

What good is money if you hate your job and are incessantly anxious?

… What good is that Business class, if you're chronically unhealthy and have horrible relationships?

...The house of cards will eventually crumble if you aren't rooted on a deep, strong foundation.

The True Core is an exploration into your authentic self and training in congruence with your truest nature. We root our learning into deep habits and lasting values that will change perceptions and empower a vision of boundless possibility. Our methods are built for today's world and crafted from psychological research and the wisdom of ages.

"One can have no smaller or greater mastery, than mastery of oneself." - Leonardo da Vinci

What is Covered?

Schools have referred to a core for years. But what is really core?

… Our True Core is made of the essential lessons core to all humans living in the modern era.

The True Core Course Breakdown
Lesson 1
On Human Nature & Living Inspired in the 21st Century Context
Course overview. Explore the workbook and the Book Study

The bio-evolutionary human needs for fulfillment

The common 21st century patterns and pulls that don't serve humans

The Tendency towards Hedonic Treadmills

The necessary tools to chase a more inspired vision of life than the standard model most are led to believe they must follow

Reinforcement through activities, discussion, and challenge
Lesson 2
On Community and Values
What are values?

A Glance at Common Values of Modern World vs. World of Tribal Ancestral History

How to define and live by your own value system

Risks of NOT deliberately choosing values

The Relativity of Wrong

IHD Core Values

Reinforcement through activities, discussion, and challenge
Lesson 3
On Action & Sustainable Change
The disconnect between values and actions

The action-inspiration cycle. Inspiration follows action. It doesn't precede.

The science of habit creation. Creating sustainable actions.

The IHD Core Habits

The variables of sustainable action: Emotion, Logic, and Path Manipulation

Process vs. Outcome; Direction vs. Destination

Reinforcement through activities, discussion, and challenge
Lesson 4
On Physical Health & Movement Hygiene- An Introduction
The primacy of health

A non-reductionist model- Health as the magnifier of emotion, cognition, and life.

Principles trump methods: Broad principles for informed health in fitness in a world of fads and instant gratification

Help getting started

Reinforcement through activities, discussion, and challenge
Lesson 5
On Mental Health & Programming the World's Most Advanced Computer
The malleability of mind

The standard model of Constant Partial Attention, the current environment, and the path to mental optimization

Social Media- Pros/Cons

Avoiding digital overwhelm. Using tech to be more, not less.

Mental Training

Perception vs. Reality

Authenticity

Reinforcement through activities, discussion, and challenge
Lesson 6
On Nutrition for Vitality
The primal life vs. the standard model- Bio-evolutionary needs

Why Nutrition is Core

Behavioral economics- Craving and community

The essentials

Diets vs. Sustainable Lifestyle Change- The Only Diet that Works

Habits, Path Creation, and Creating your Approach

Reinforcement through activities, discussion, and challenge
Lesson 7
On Purpose- Leveraging Human Needs for Powerful Action
Value re-analysis

The 6 Human Needs (NOT wants)

The Gifts of Mortality- Exploring Death

Purpose Clarification Workshop

Reinforcement through activities, discussion, and challenge
Lesson 8
On Perception, Action, Fear, & Failure
Factors that drive actions (other than habits)

The science of optimism and pessimism and state

Training Perception for mindset

Interpreting Failure- Comforting Lies vs. Unpleasant Truths

The science of achievement vs. the science of fulfillment

Comfort zones, the science of praise, and leveraging fear

Discipline

Course 2 "A Framework for Impact" Preview
"Where is the knowledge we have lost in information?"
– T.S. Elliot
This training is the core curriculum we all should have had. It will be a deeply meaningful, life altering experience for anyone disciplined enough to commit.
What are you waiting for?
By the end of this program, you'll have strong purpose and a new arsenal of skills to overcome all obstacles. You will have a vision and the consistent motivation provided by our habits. You'll be infused with physical vitality and destined for a life of impact. The true core curriculum is one built upon strong values and rooted in mindset, health, and physical training. The inspired lessons are both timeless and timely and when delivered effectively will transform your life.
Our culture needs honest self-reflection and a multi-dimensional training approach to build growth and contribution oriented people. We must understand the HUMAN NEEDS ingrained by years of tribal living that our most enlightened existence hinges upon, while exploring the possibilities and breakthroughs possible within the modern world.
In this program you'll master the essentials of human fulfillment and explore the actions that lead to vivid purpose!
The True Core
The True Core. An 8 lesson online course experience. You make the time and we deliver the education you truly need to thrive in the modern world! This transformative education understands the core of human fulfillment in the 21st Century.